Origins of the Hammam
The Turkish Hammam is one of the most Ancient Rituals in the world. The Hammam or Turkish bath is a place of bathing and the culture of the Ottoman Empire.
Hammam is proven to detoxify your entire body, beautify your skin and eliminates stress.
When entering a Turkish bath house, you will be taken to a spa room where you will experience a deep level of exfoliation like no other. The Tellak (staff member) will use an old-age bathing tool called a traditional Kese Mitt. Handcrafted from pure silk and finely woven using a perfected weaving technique passed down through centuries. The fabric once wet creates a gripped surface allowing you to massage away the dry skin cells from your body, reinvigorating your skin.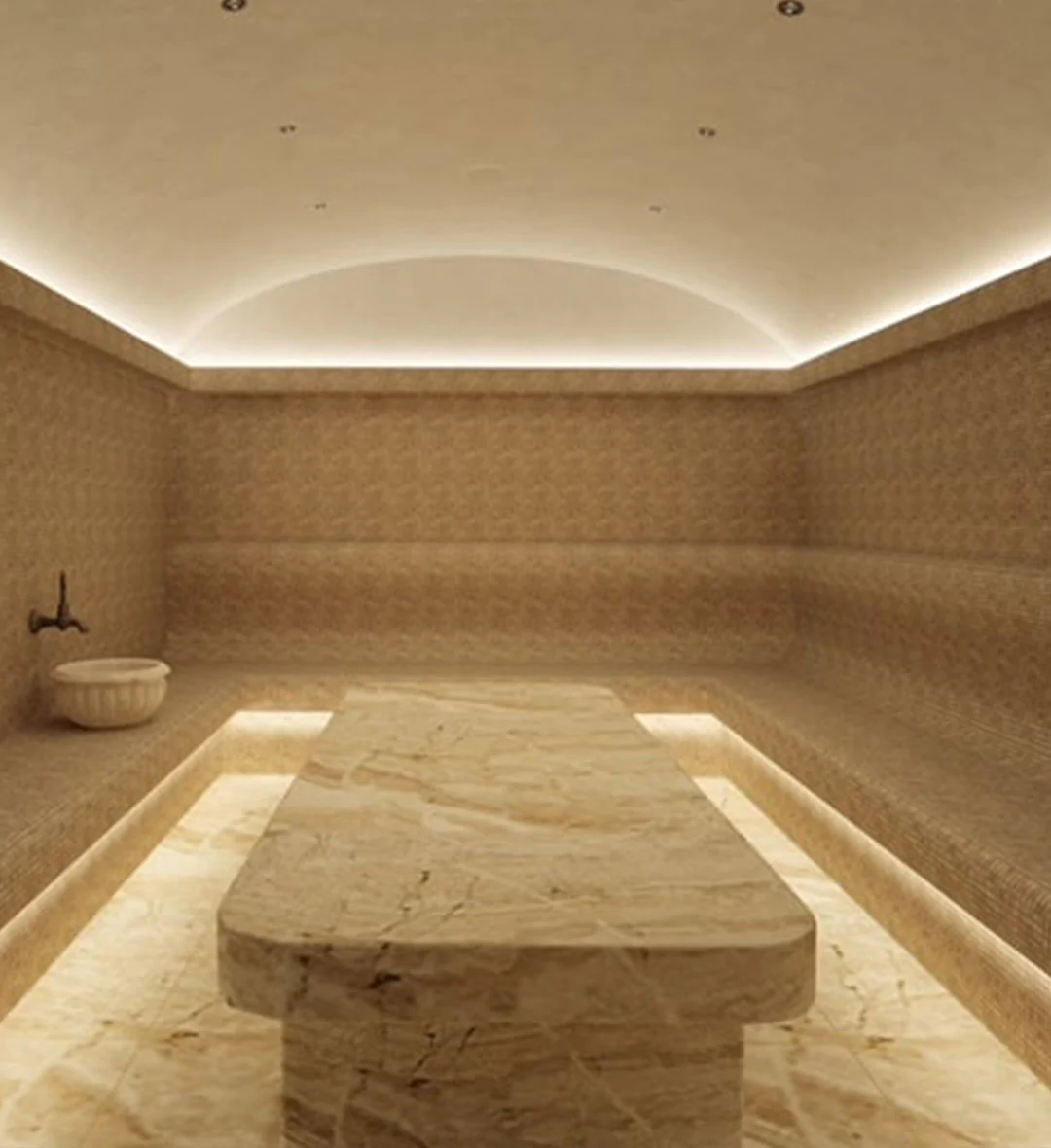 Bringing the Hammam experience to your home!
Mother of Tan exfoliating gloves have been designed and handcrafted in Turkey. The fabric has been used in the traditional Turkish baths around the country including Istanbul.
We have discovered a plant silk, vegan friendly fabric that is thicker and has a tighter weave then the original Turkish Kese Mitt. This makes the glove:
More durable
Recyclable and natural
Reusable
No harming of thousands of SILK WORMS!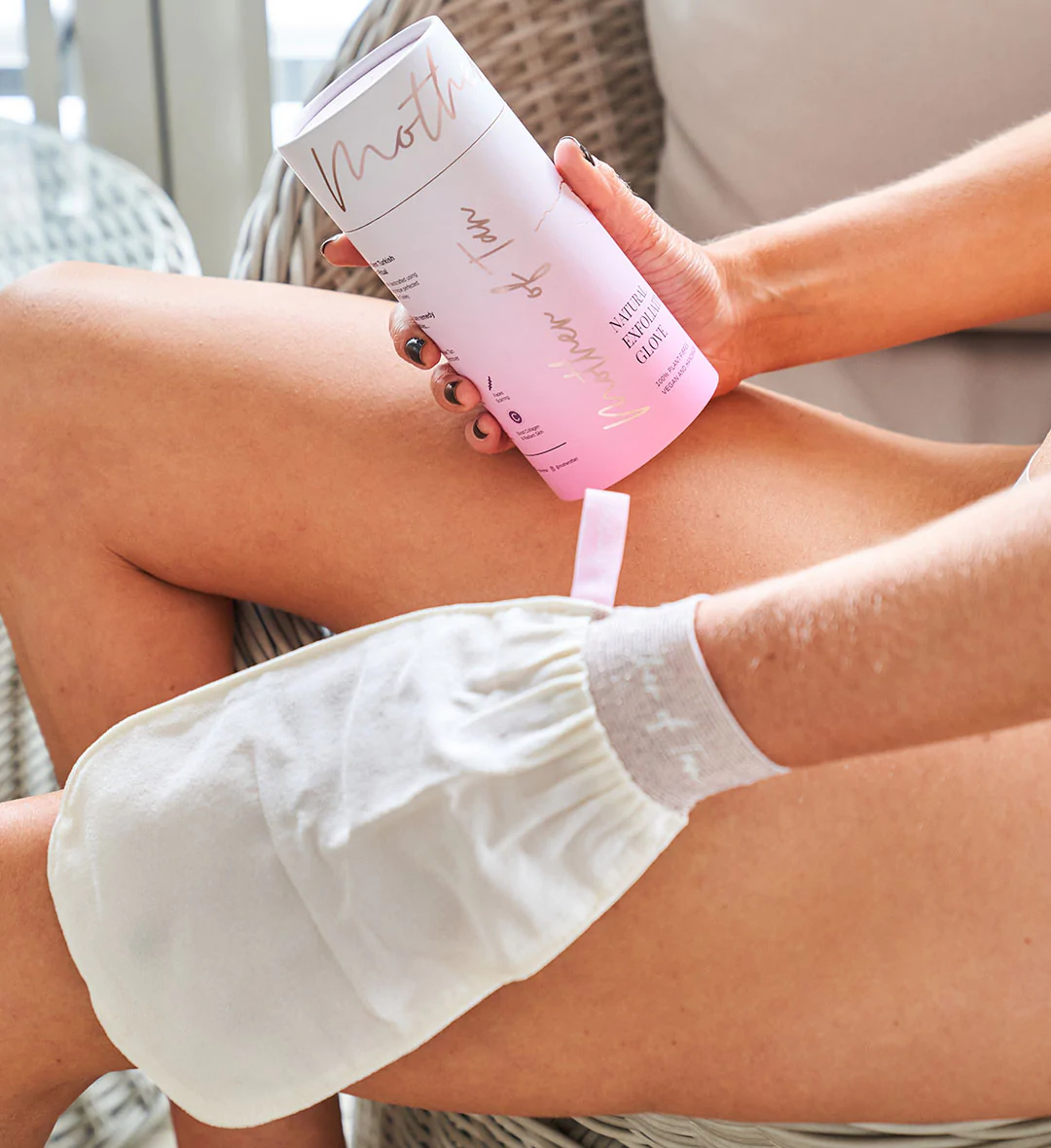 Mother of Tan exfoliating gloves key benefits are as follows:
Deeply purifies by peeling away dead skin cells.
Smooths Keratosis pilaris bumps.
Removes stubborn fake tan.
Unclogs pores to prevent acne and blackheads.
Improves blood circulation promoting healthier skin and mind.
Accelerates new skin cell growth while toning and tightening.