O Pro Dermal Planning Series
Cutting Edge In-Clinic Treatments
O Cosmedics in-clinic exclusive, professional only O Pro Dermal Planning Series (AKA PDP) is a serious, corrective skin treatment that targets specific skin concerns using a series of Enzyme, Peptide, and Acid Peels. Under the qualified guidance of a Dermal Therapist, O PDP skin treatments, or Power Peels as we call them, work to achieve cell optimisation, skin health and ultimately skin youth.
While skin health results are maintained with a prescribed O Cosmedics at-home routine, transformations begin in-clinic with an O Pro Dermal Planning treatment plan!
PDP treatments offer enhanced results based on medical strength actives that work skin deep returning normal skin function and cell optimisation. A course of treatments once a week for 6-8 weeks will charge the cells and rebalance their activity while a monthly maintenance treatment keeps them on track.
Treatments range between 30-45 minutes and include a deep cleanse, exfoliation, a customised peel (or double peel for advanced treatment programs) and an alginate rubber mask that goes on like cake-batter and peels off in one to instantly cool and soothe, tighten enlarged pores, improve blood circulation, and increase oxygen supply to improve skin health, complexion, and radiance.
The O Pro Dermal Planning Series includes 6 signature peels used in over 30 different combinations for skin solution flexibility and ultimate results: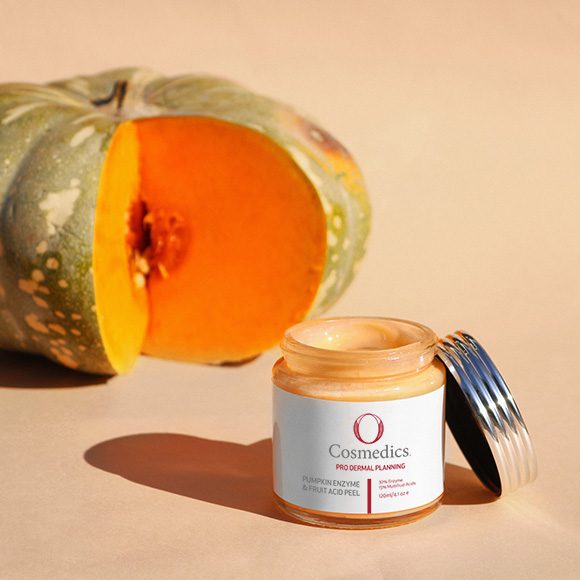 Pumpkin Enzyme Peel
A gentle yet effective enzyme peel for all skins especially for sun damage and age correction.
Pumpkin Enzyme Peel effectively eliminates redundant cells therefore accelerating the skin's cellular renewal to reveal fresher, smoother skin whilst restoring natural barrier function and increasing hydration. A perfect formulation of 30% Pumpkin Enzymes, Pumpkin Extract and Natural Fruit Acids married together with the healing and moisturising benefits of Jojoba Esters making this an ideal peel for all skins. An ideal entry level peel.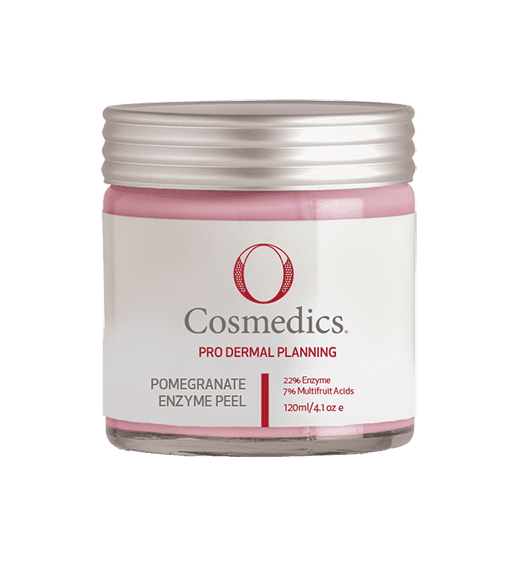 Pomegranate Enzyme Peel
The ideal entry level peel for even the most sensitive of skins to renew and boost hydration.
An ideal entry level peel for the most unexperienced of skins or the first step in a double peel treatment for serious skin changing results. Pomegranate Enzymes effectively lift and digest redundant cells whilst Peel Moist, Multifruit BSC, Lactic Acid and Jojoba Esters hydrate, moisturise, repair, and reduce inflammation. This gentle yet effective enzyme peel is a must have!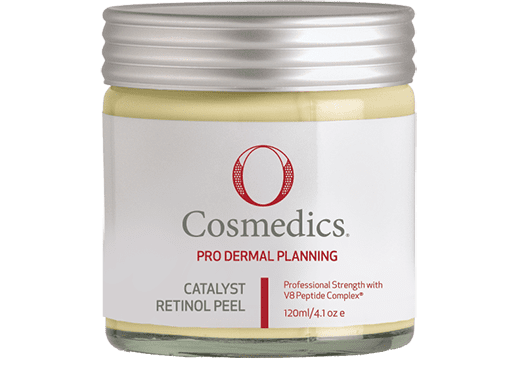 Catalyst Retinol Peel
The perfect Vitamin A anti-aging peel, perfect for all skin types looking for skin health, repair, and correction.
Concentrated levels of pure Retinol and encapsulated Retinol, Niacinamide and Natural Fruit Acids work together to counteract skin aging, improve the appearance of UV damage, normalise keratinisation to improve the skin's cellular renewal process, refine and resurface the skin, even out skin tone and provide potent anti-inflammatory activity in even the most weakened skins.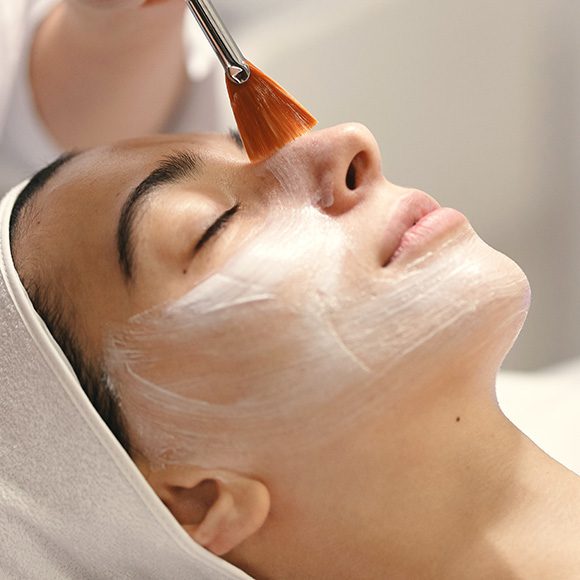 Oxygenating Enzyme Peel
The perfect peel for all skin types, an instant pick me up to awaken, renew and smooth even the most tired of skins
Perfectly formulated with high levels of Natural Fruit Acids, Papaya, Pumpkin and Pomegranate Enzymes and perfectly Infused with intense oxygenating and moisturising super peptides! This treatment increases desquamation and in turn hydration of the skin cells whilst significantly accelerating the skin's cellular renewal process. Hydrate, plump and renew the skin in just one application! This gentle yet effective enzyme peel is a must have!
Bio-White Peptide Peel
Hi-strength vitamin C and peptide peel, especially for pigmented, uneven skin tone, dull and devitalised skins.
A unique biomimetic peptide encapsulated in a liposome allowing optimal whitening and lightening effects on the skin. With concentrated levels of Vitamin C, encapsulated Resveratrol, Niacinamide and Natural Fruit Acids this treatment has the power to stimulate cellular turnover whilst protecting collagen and elastin! It is anti-aging, hydrating, brightening, nourishing and anti-inflammatory.
Alpha-Beta Peel
The serious, resurfacing peel, perfect for skins looking for intense skin correction and transformation.
This amazing treatment recruits intense concentrated levels of Lactic Acid, AHA's, Salicylic Acid and Niacinamide to offer exclusive Biomimetic desquamation which seriously rejuvenates the skin, reduces fine lines and uneven pigmentation, improves skin smoothness, clarity, and radiance, and activate cellular regeneration for a brighter, smoother, and more even toned skin complexion! Perfect for oily, problematic skin that it is need of extreme exfoliation, Not for the faint hearted and not before a special occasion.